Sun City Oro Valley Housing Market
Sun City Oro Valley Real Estate Trends July 2020
In June 2020, 14 Sun City Oro Valley Homes were sold. One Sun City Oro Valley Home sold for $525,000 which was the most expensive home sold in June while the least expensive single family home sold was $268,500. The median home price was $324,950. The number of homes actively for sale remains tight with 15 homes for sale in June. The average home sells for 97.75% of list price.
Sun City Oro Valley AZ Homes Sales Stats for July 2020 that you need to know:
Homes Sold:12
Homes for Sale:16
Median Price: $324,950
High Price: $525,000
Low Price: $268,500
Median $/ft2: 211.60
Days on Market:34
Sell to Ask: 97.75%
Oro Valley AZ Home Sales Trends July 2020
In the Sun City Oro Valley area, June 2020 active inventory was 16, a 167% increase from June 2019. There were 12 closings in June 2020, a 9% increase from June 2019. Year-to-date 2020 there were 63 closings, a 26% decrease from year-to-date 2019. Months of Inventory was 1.3, up from .5 in June 2019. Median price of sold homes was $324,950 for the month of June 2020, up 30% from June 2019. The Sun City Oro Valley area had 5 new properties under contract in June 2020, down 44% from June 2019.
Get the full Sun City Oro Valley AZ Housing Report July 2020 in PDF Form.


Sun City Oro Valley Home Sales Report July 2020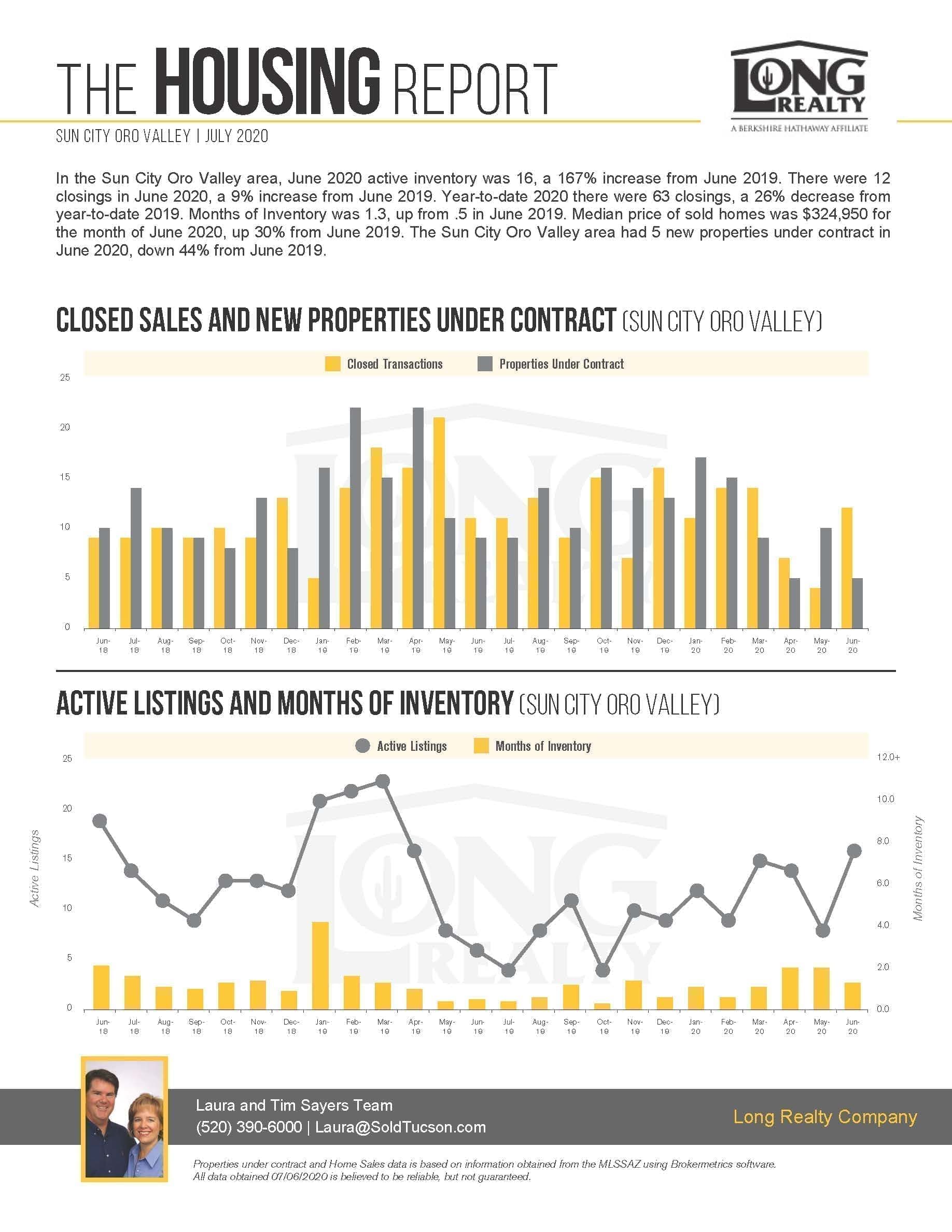 Sun City Oro Valley Home Pricing Report July 2020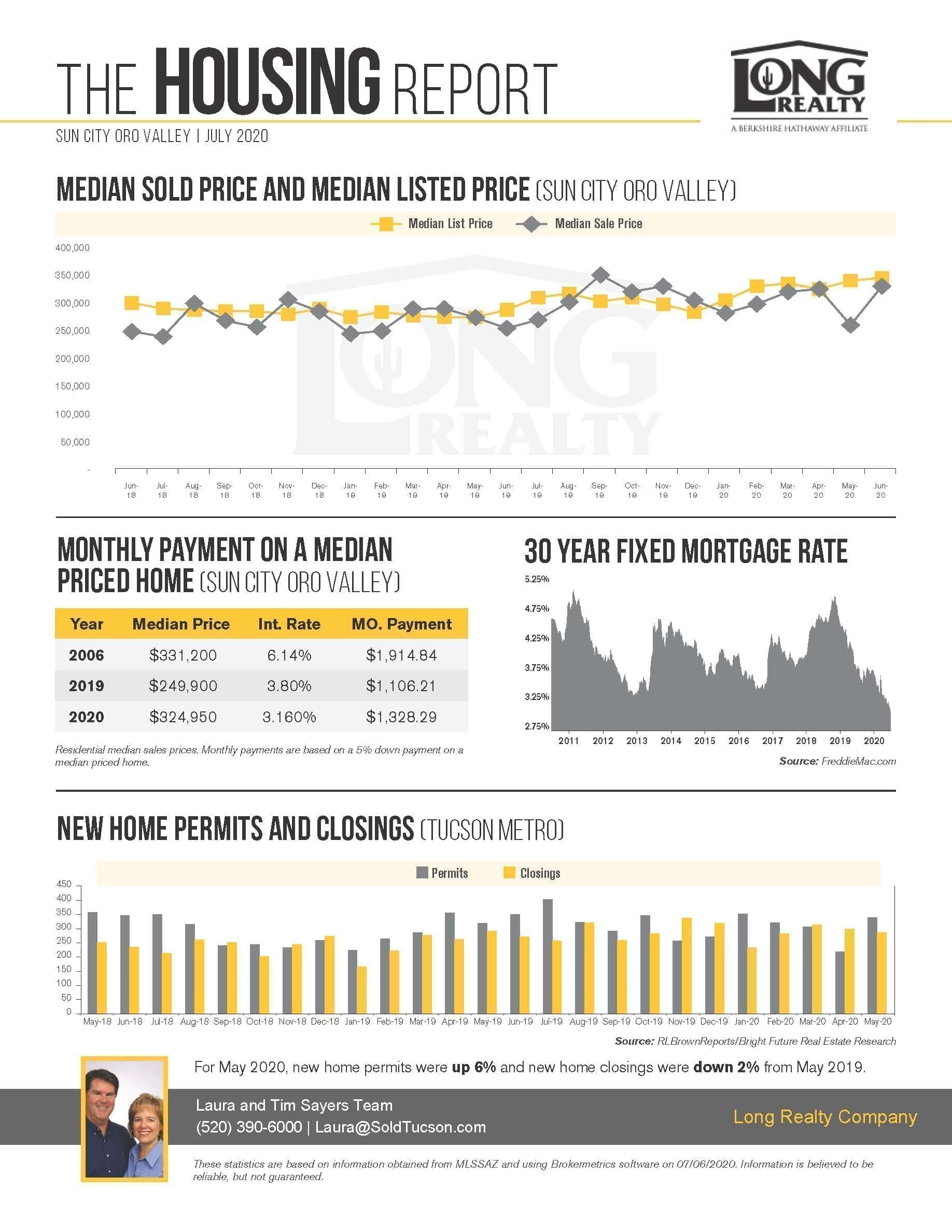 ** All sales data obtained from the Tucson Association of Realtors MLS. Data is believed to be reliable, but not guaranteed. **